Last Tuesday, 15 Nov, was a very exciting night at London City Singers for three big reasons — it was our annual quartet night, the chorus awards results were announced and it's our 9th birthday!
The awards/snacks table was set out and we were ready for a night of great entertainment from our talented members. Eight quartets stepped up to perform. Some had epic ballads, some had sweet melodies, and some were just damn right wacky and hilarious.
Highlights were Hail Mary and their side-splitting rendition of Big Hair, complete with metallic ponchos and a balloon at the back of Katherine's head (don't ask!). Pindrop had the moves, and Relativity began their set by candlelight singing Pitch Perfect's Cups song.
While our judges for the night (Sophie Hasson, Luke Stevenson and Ali Hay-Plumb) were making their tough deliberations, the winners of the LCS Awards 2016 were revealed. We had awards for Joker of the Pack (Ruth & Sal), You Got the Moves (Adeline), Little Miss Sunshine (Emma), Can't Get Rid of Her (Hazel) and even a Red Knicker Recipient (Mariane). Our musical director, Simon, won the You Go, You award, and the ultimate recognition, the chosen Sweet Adeline of the Year was Katherine.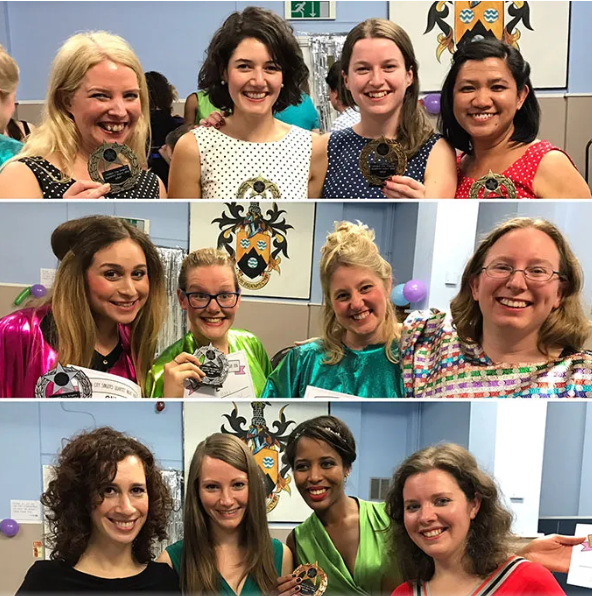 After the whole chorus sang Happy Birthday and blew out the candles for our 9th anniversary, the time had come for the quartet results.
Pizzazz snagged third place, Hail Mary came second, and Relativity received the coveted first place for their awesome performance.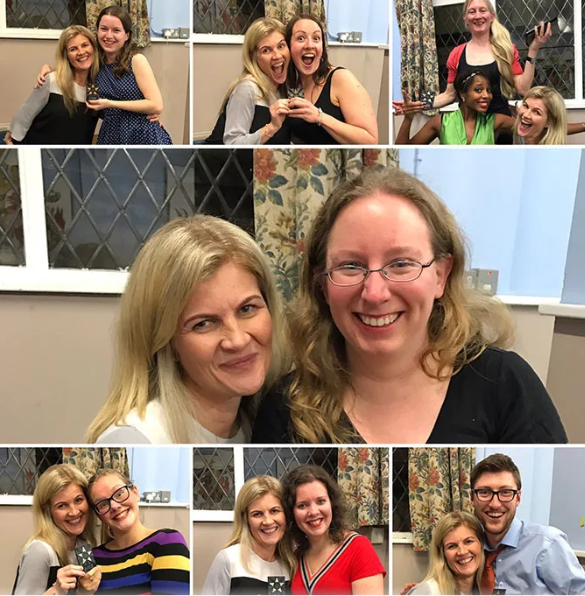 All in all, it was a fantastic night of laughs, singing, and a few too many sausage rolls. Now we have a whole year to wait until we can do it all again!
---
Written by: Adel Hanily, baritone
See more photos of this special night on our Facebook page and don't forget to 'like' our page to keep up-to-date with London City Singers