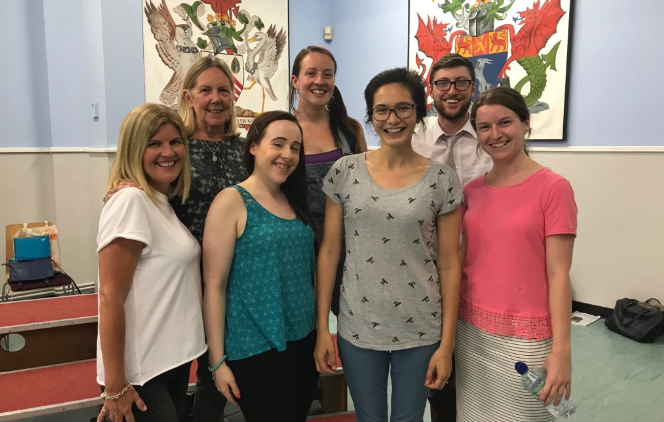 This month we welcome a new member to the baritone section: Harriet (AKA Bariet, pictured in the middle with the grey top). With a sister already in the chorus and being part of the team supporting us at the convention in Spain, it's like she was a member already.
Tell us a bit about yourself?
I am super psyched to be joining the chorus! I love singing with other people and I think what London City Singers are doing is pretty darn cool. I also like playing games, spending time with animals, especially chickens, and working with children. Also tea!
How did you find out about LCS?
Through my sister Leila who was already in the chorus. She's older, in case you're wondering.
Why did you join?
I tagged along to the SABS 2017 convention for a holiday. It was ridiculously fun and I wasn't even singing! I'd been in choirs before but never an all female or barbershop chorus, so I was keen to give it a go.
What was your first experience of a cappella or barbershop and who did you see?
The Kings Singers! They were guests at a concert I saw when I was about 15 and I was hooked.
Tell us one thing that people would be surprised to know about you?
I can make a noise like a woodblock.
If you could only listen to one song for the rest of your life what would it be?
Birdsong.