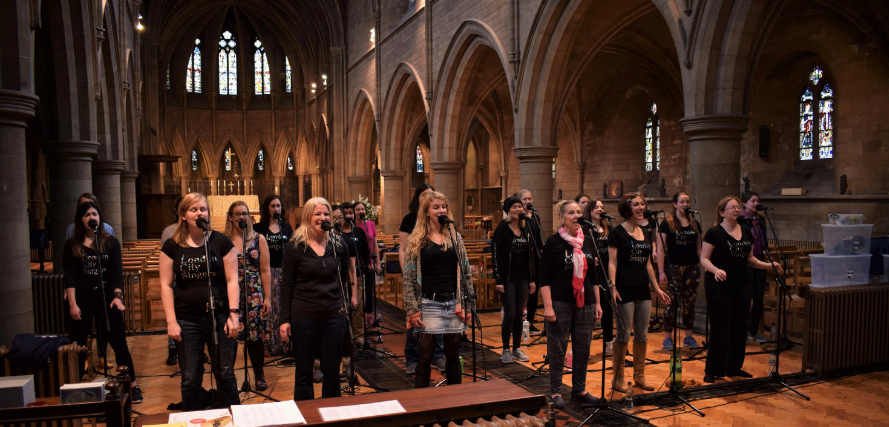 It's safe to say that we have had a busy week!
On Saturday we had our CD recording in a beautiful church in North London. After a thorough warm-up, we got straight into it. We recorded each of our songs a couple of times (ok, some of them may have needed a few more takes) and then suddenly – way too fast – it was all over.
The whole process was nerve-wracking and exciting, and definitely an experience we're all going to remember for a long time. We marked the occasion with a Facebook Live stream of one of our favourites. Check it out here.
With our Kickstarter campaign coming to a close this week, it's full steam ahead with the mixing and mastering of the CD for the pre-release in February 2018 (General release: March 2018). We cannot wait to hear the results of our hard work and we are excited to share it with you all.
Then the fun didn't stop there! On Tuesday instead of our normal rehearsal we hosted a Scratch Quartet evening along with Meantime Chorus. Members from both choruses joined together to form mixed quartets and performed to a rapturous crowd of chorus members. There were laughs, interesting costumes, a quartet made of Simon Arnotts (see photo) and plenty of awards. Check out our Facebook page for more photos.